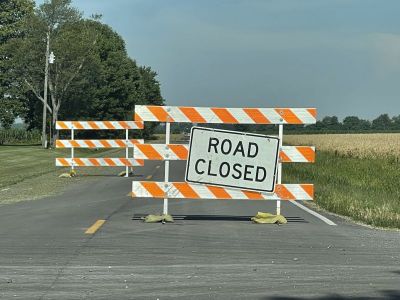 ROUTE CHANGES AHEAD...
We've all gotten good at flexibility this year, right?
We learned this week that a bridge repair project on one of our main thoroughfares will indeed stretch longer than expected. Plentiful spring rain is great for corn ; not so much for road repair ! While we're bummed, we completely understand this can happen and we ABSOLUTELY thank our good friends at MoDOT for keeping us updated and (most importantly) our roads safe and well maintained!
PLUS it gives us a chance to try something new and earn our flexibility stripes again!
So the team is out today triple-checking our backup routes and working with MoDOT and law enforcement to ensure we're solid on our Plan B. We appreciate your patience as we finalize the alternate routes, including the GPSX data. The plan is still to post the maps by this weekend.
Thanks for riding along with us. We're excited for some new sights for many and just being back together with you folks!